Breast Reduction Abroad
If you are considering breast reduction abroad, look no further. Also called mammaplasty or mammoplasty, breast reduction is a safe and accessible procedure.
The breast reduction operation is carried out with the primary aim of reducing the overall weight and size of one's breasts. Here at Cosmetic Surgery Cyprus, we conduct breast reduction surgeries for women as well as men.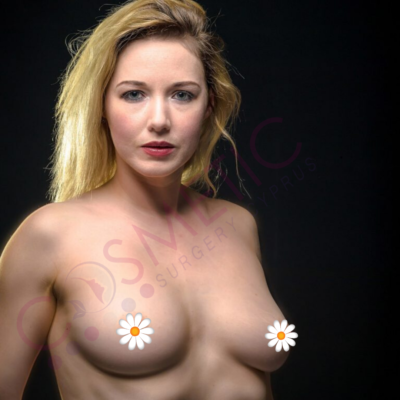 The procedure can do wonders for your self-esteem.  More specifically for women, breast reduction surgery can help you exercise with more ease and without the need for too much support.   Wouldn't be nice if you could get in those clothes you always wanted to?  Large breasts can sometimes cause back pain and other spinal complications. After a breast reduction surgery, the discomfort and pain will be no more.
As for men, the procedure also comes with vast benefits. You may have larger than average breasts because of being overweight or due to medical conditions like Gynecomastia when the breast glands swell and need to be removed, owing to an imbalance of testosterone and estrogen.
The breast reduction Procedure
With breast reduction abroad, the excess skin, fat, and glandular tissue will be removed.   Furthermore, our surgeon also carries out mastopexy (breast lift) simultaneous in women to reposition the nipples, reshape, and give the breast a younger-looking contour.  You will be under general anaesthesia, and the procedure lasts approximately three and a half hours.
In most breast reduction procedures, the surgeon can use a number of techniques depending on your desired profile and size of your breasts.
Inverted T Reduction: This is one of the most popular techniques of breast reduction. It results is a characteristic anchor shaped scar.
Circumareolar: a characteristic small circular scar often left around the areola. It is ideal for cases where only a small amount of tissue is required to be removed.
Re-positioning of the nipple is either by vertical pedicle or 'free nipple' whereby the nipple is repositioned as a graft.
Breast reduction in men suffering from Gynecomastia involves two key procedures: liposuction to remove excess fat and conventional removal of glandular tissue. In some cases, liposuction only is needed.
Our surgeon will close together the incisions using careful neat stitches.  A supportive bandage will be used to wrap your breast for recovery purposes.  In either case, you will need to stay overnight, so your progress is continually monitored.
Recuperation after breast reduction operation
The surgeon recommends that women refrain from physical or heavy activity for 4-6 weeks.   Male breast reduction procedure is often less invasive, and you can return to your usual routine in as short as one to two weeks.   Either way, a breast reduction holiday in Cyprus is what you need. You will get to recuperate, relax, and soak up sunny Cyprus.
After the breast reduction holiday in Cyprus, you can expect the scarring of your breasts will fade away gradually. However, you can use silicone gel strips or silicone cream to speed up the healing process. The good news is that our surgeon will always keep in touch through his international co-ordinator (Gill) to let you know when to ease into your normal daily routine.
Find Out More
Call our telephone operatives to find out more about cosmetic surgery abroad in Cyprus.
UK:
0161 660 3318
Cyprus:
00 90 533 840 5188
We have gained a 25-year reputation for excellence in patient safety, care, and customer satisfaction.