Mummy Makeover Abroad
There are a number of cosmetic surgery procedures that can be combined such as breast reduction, breast lift, tummy tuck and/or liposuction and are often referred to as a mummy makeover.    Often diet and exercise is not enough and therefore the prefect way to reverse the adverse effects of pregnancy and nursing on your body is to combine  breast surgery with a tummy tuck.
Why Do you Need A Mummy Makeover Abroad
If your body has altered shape and you no longer feel happy about the way you look, you may decide that mummy makeover abroad is the answer. The most common combination surgery for your mummy makeover abroad is an abdominoplasty (tummy tuck) to improve the contour of the stomach and waist alongside breast implants and/or a breast uplift treatment.
Feeling good about your appearance is important to self-esteem, but only you can know if surgery is the right step to take. We're here to provide you with the information you need to decide what's right for you. We are widely recognised as one of the a leading providers of mummy makeover surgery to clients all across the world, so we're sure to help you find your ideal solution..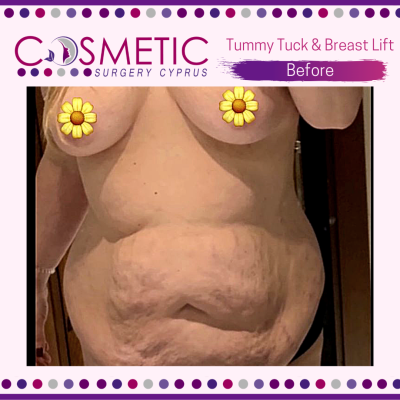 Why Choose Cyprus For Your Mummy Makeover Abroad?
Most of our mummy makeover patients are very busy looking after their beautiful families and therefore find it difficult to find time for themselves.  By deciding to have your mummy makeover abroad it ensures that you have time to recuperate in those very important first few days following your surgery.   Cyprus has a beautiful Mediterranean climate with over 270 days of sunshine every year and therefore it is the ideal place to relax and recover following you mummy makeover.   We have negotiated special discounted rates with a wide range of local hotels to suit all tastes and budgets from 3* family hotels to 5* VIP.  We also have a brand new luxury 2 bedroom apartment available should you decide to combine your mummy makeover surgery with a family holiday.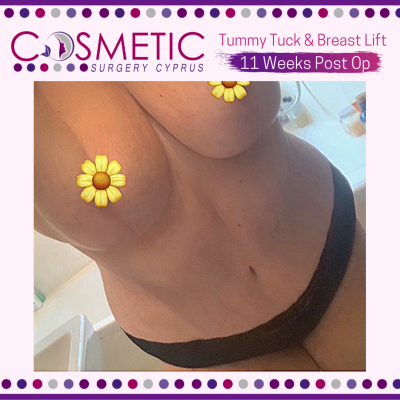 Aftercare Following your Mummy Makeover Abroad
Once you decide to have your surgery with Cosmetic Surgery Cyprus you become an important part of the Cosmetic Surgery Cyprus family and will be enrolled in our patient support group so you can interact and benefit from the experiences of our previous patients.  Of course we continue to support you throughout your post surgery recovery for as long as you need us.
For further information or to check out our before and after gallery please click here.
Find Out More
Call our telephone operatives to find out more about cosmetic surgery abroad in Cyprus.
UK:
0161 660 3318
Cyprus:
00 90 533 840 5188
We have gained a 25-year reputation for excellence in patient safety, care, and customer satisfaction.