Why would you choose to have Nose Surgery Abroad?
Nose surgery (known as Rhinoplasty) is one of the quickest ways to improve your appearance and boost your self-esteem.
The nose is one of the most defining facial features and therefore having your nose surgery abroad can greatly improve your beauty and aesthetic appearance.
The ideal size and shape of one's nose will vary from person to person and it is important to ensure that the nose remains in proportion to the overall size of the face and to avoid facial asymmetry wherever possible.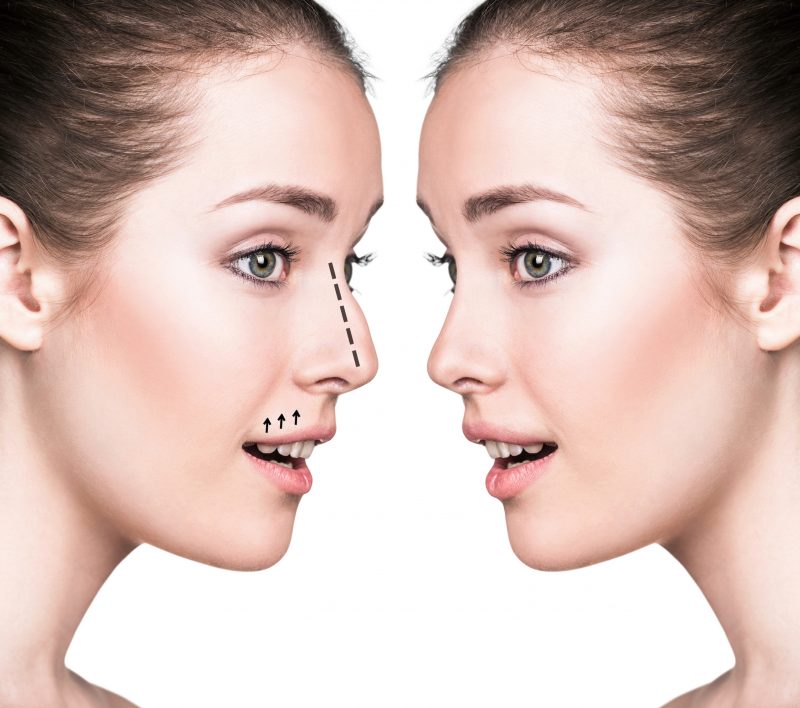 Advantages of Having your Nose Surgery Abroad
The first thing that makes most people consider having their nose surgery abroad is that of cost saving.  Whilst it is true that that you can get a significant cost saving by having your nose surgery abroad, you need to make sure that you are not compromising on quality.   You must thoroughly check out the credentials of both your cosmetic surgeon and the facility where your nose surgery abroad procedure will take place.  It is often useful to speak to previous patients who have had nose surgery abroad at the facility you are considering.  At Cosmetic Surgery Cyprus we are happy for you to engage with our previous patients to benefit from their experience.
Having your rhinoplasty abroad has the added advantage of not having to explain to family, colleagues and friends the reasons that you have chosen to have your surgery abroad as by the time you return home much of the healing process will be complete and therefore nose surgery abroad gives you much more privacy.
Also, if you decide to have your surgery with Cosmetic Surgery Cyprus we can guarantee a wonderful climate and "laid back" culture which is ideal to relax and recuperate after your surgery.
Another important benefit of having your nose surgery abroad with Cosmetic Surgery Cyprus is that we are often able to offer short notice appointments and we are confident that the aftercare that we provide long after you return home is second to none.
Your Nose Surgery Abroad Procedure
You will have a general anaesthetic for your rhinoplasty abroad surgery and therefore you will be required to stay in hospital on the night following your operation.    If required you can invite a family member or partner to stay with you overnight in your private en-suite room at the hospital which is at no additional cost.
Our surgeons are experts in rhinoplasty, septo- rhinoplasty and tipplasty.  The various methods of carrying out the nose surgery abroad procedure will be discussed in detail and agreed with you prior to the surgery.   Our surgeons pride themselves in delivering the look that the patients desire.
Aftercare following your Nose Surgery Abroad
Although all patients are different, there is usually some swelling and bruising after a nose surgery abroad operation however this normally disappears after 1-2 weeks.   You will see an immediate change to your nose however the final result will continue to improve over an extended time. It can take up to 18 months for the final result in some cases.
Find Out More
Call our telephone operatives to find out more about cosmetic surgery abroad in Cyprus.
UK:
0161 660 3318
Cyprus:
00 90 533 840 5188
We have gained a 25-year reputation for excellence in patient safety, care, and customer satisfaction.