Why Cyprus is the Perfect Destination for your Cosmetic Surgery Abroad?
For many years Cyprus has been the perfect holiday destination, often associated with the goddess of love Aphrodite, a jewel in the eastern Mediterranean Sea, blessed with year round sunshine and amazing vistas. In recent times Cyprus has also been growing as an ideal place for plastic surgery abroad for patients looking for excellent quality healthcare at affordable prices. With it's all year round temperate climate it is the ideal place to recuperate after your cosmetic surgery abroad.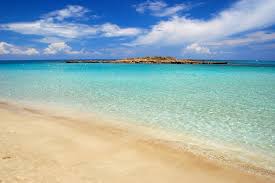 Cyprus is able to offer state of the art healthcare to medical tourists through its many private hospitals with cutting edge technology not found in many other countries in Europe which combined with the skills and expertise of healthcare professionals trained in the best medical schools worldwide result in amazing results from cosmetic surgery procedures. Cyprus is popular with patients for major surgery, IVF, eye surgery and for cosmetic surgery abroad. Cosmetic surgery patients can also enjoy a lot of other benefits in Cyprus such as sightseeing, attending various cultural and entertainment events or simply relaxing on the many sandy beaches of the Mediterranean.
North or South Cyprus
Cosmetic Surgery Abroad is available in both North and South Cyprus however there are some marked differences that potential patients should be aware. Many cosmetic surgery procedure in south Cyprus are carried out in local clinics whereas the majority of operations in North Cyprus take place in world class hospitals with associated facilities.
The price of cosmetic surgery abroad tends to be better value for money in the north of the island as the cost of living is lower than the south and is only a fraction of what patients would pay for equivalent procedures in the UK or USA. Many patients have described the quality of their cosmetic surgery abroad as far better than they have experienced through BUPA or Nuffield private healthcare providers in the UK.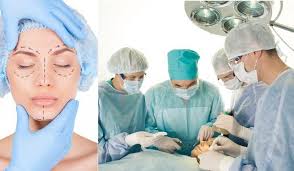 Medical tourism is becoming increasingly important to the islands economy and has seen unprecedented growth in the last few years in Cyprus, especially in cosmetic surgery, large numbers of medical tourists from Russia, the UK, the Netherlands, Middle East, and Germany are now visiting North Cyprus for their treatment.
The Future of Cosmetic Surgery Abroad
We expect that the number of patients travelling to North Cyprus for cosmetic surgery abroad will continue to increase as patients realise that world class treatment and facilities are available at affordable prices.
Find Out More
Call our telephone operatives to find out more about cosmetic surgery abroad in Cyprus.
UK:
0161 660 3318
Cyprus:
00 90 533 840 5188
We have gained a 25-year reputation for excellence in patient safety, care, and customer satisfaction.