THE HISTORY OF LASER EYE SURGERY IN CYPRUS
1st Generation Laser Eye Surgery in Cyprus
During the 80s, some researchers came up with an idea to use laser to carve it directly onto the very surface of the human eye (cornea) which is, in fact, a transparent material like regular glass, to correct the refractive error.  This idea proved successful as "PRK Excimer Laser" technology (First Generation Laser Surgery), and were used successfully in a large number of patients. This technology, though, had some drawbacks; first, patients had considerable eye pain a few days postoperatively, sometimes requiring strong analgesics. Second, this method was mostly successful in low and moderate diopters of refractive errors; high-diopter corrections were not as precise, and had a high rate of complications. Nevertheless many patients chose to have this laser eye surgery in Cyprus.

2nd Generation Laser Eye Surgery in Cyprus
In the 90s, a new type of laser eye surgery in Cyprus was introduced to diminish postoperative pain and to lower the complication rates.  This applied a laser to the inner layers of the cornea after creating a cap (flap) on the surface of the cornea and then place the flap back on after lasering, instead of applying the laser directly onto the surface of the cornea which was much less painful.  Moreover, with this new technology called LASIK (Second Generation), even higher diopters of refractive errors -up to 10-12 Diopters could be easily corrected.  Unfortunately this technique had two important drawbacks; first, during the creation of the flap, corneal nerves entering the cornea were cut almost thoroughly leading frequently to a complication called "Dry Eye" in a great number of patients, which was permanent in some of them. The second problem was another complication called "Ectasia", which is a thinning and herniation of the cornea.
3rd Generation Laser Eye Surgery in Cyprus
In the beginning of 2000s, laser eye surgery in Cyprus underwent a revolution with the introduction of SMILE laser technology (Third Generation Laser Surgery) which overcame the complications related to the second generation laser surgery.  With SMILE a new laser technology (Femtosecond laser) is used to create a small lenticule (a small lens) in deeper layers of the cornea without touching the front part of the cornea, then this lenticule is taken out surgically through a 2-3 mm incision.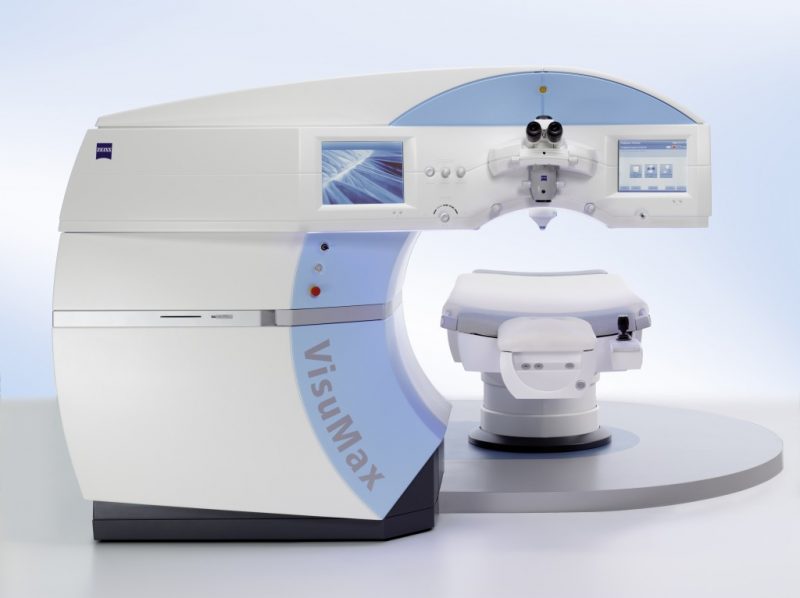 Cosmetic Surgery Cyprus in association with the Near East University Hospital in Nicosia is the only hospital that can offer this 3rd Generation laser eye surgery in Cyprus.
ReLEx SMILE laser eye surgery in Cyprus is proving very popular with patients from all over the globe as it is very affordable when compared to having the same surgery in other countries such as the UK and US.
Find Out More
Call our telephone operatives to find out more about cosmetic surgery abroad in Cyprus.
UK:
0161 660 3318
Cyprus:
00 90 533 840 5188
We have gained a 25-year reputation for excellence in patient safety, care, and customer satisfaction.